STYLE COACHING

Style is your brand! Your image!
Show who you are and become more authentic.
STYLE COACHING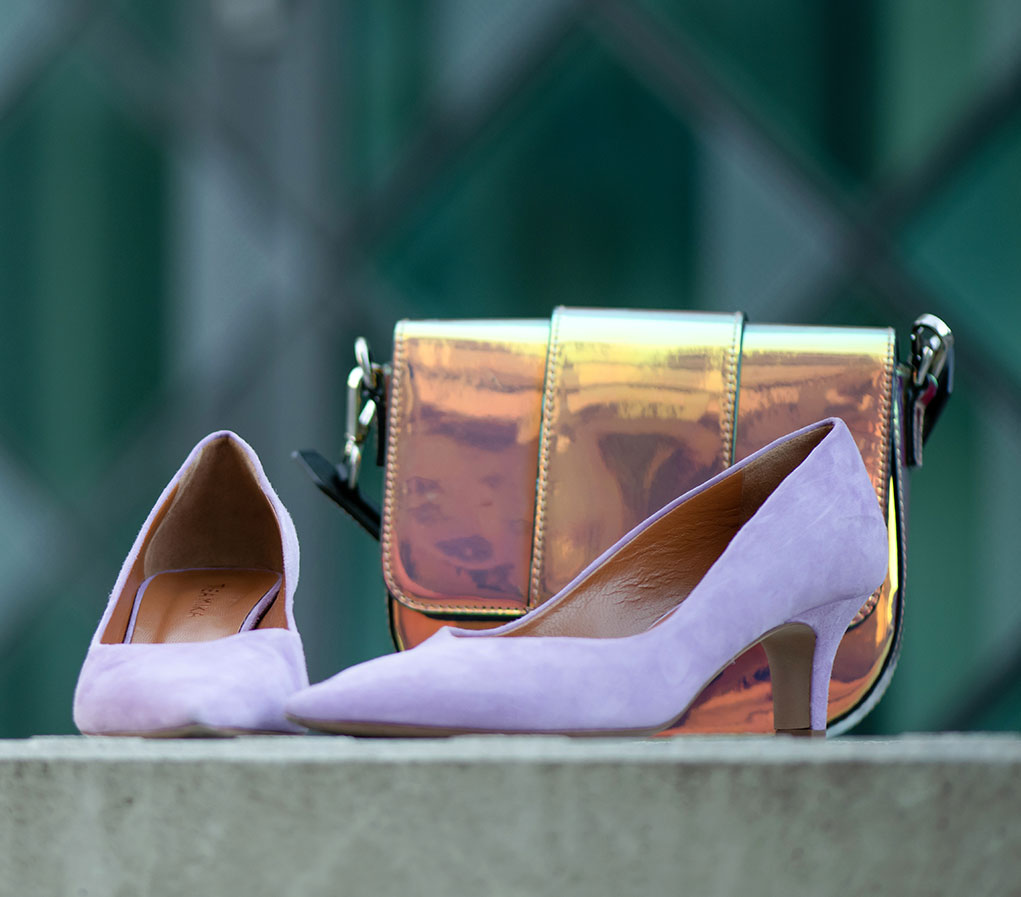 Style is your brand! Your image!
Show who you are and become more authentic.
Recognising style and naming your type
Regardless of current trends and supposed style 'rules', my coaching will bring us closer to the right style based on your own appearance.
You have no idea how much you yourself bring to the table. Your way of speaking, walking and presenting yourself is already an initial key to your style type.
We then move on to a precise observation, during which we'll identify materials, patterns and cuts that best suit you and harmonise perfectly with your style personality.
When you make your style type visible, you sharpen your image. Effectively.
We'll also find the best way to highlight your proportions – so that in the end you feel completely comfortable in your second skin. I'll offer you the chance to lay out your personal style profile on a Pinterest board. From clothing, shoes and jewellery right up to hairstyle, your style world will now be visible – nothing should remain abstract anymore.
You can be who you really are.
This newfound style security makes you stronger in business and inspires you to present yourself confidently, be it on your homepage or on a first date. You will notice how the way your environment reacts to you changes – in both your job and your private life.
And another positive side effect: Never again will you spend money aimlessly on yet more new clothes. Because you won't be trying to follow every trend anymore, as you already know yourself what suits you best.
SOS-Coaching: Spontaneous emergency assistance!
A job interview, a red carpet event or a wedding invitation.
Do you feel overwhelmed when you have to think about what to wear on an upcoming event?
Stop stressing out! All you have to do is concentrate on what is essential and I will find a quick, professional and easy solution for your perfect outfit.
OFFERS & PRICES A one time investment. Gift Certificate from Look at you- a one of a kind and creative gift.
Identity Coaching Packet Style/ Colour / Shopping / Image
Style / Colour/ Image / Personal Shopping.  Individual Style & Colour Coaching with colours, fabric and pattern analysis, as well as helpful tricks that optimize your clothing in order to find the perfect balance between your body proportions and individual style. Incl.Photos and an individual Pinterest page with shopping suggestions and inspirations. Shoppinglinks & support via WhatsApp. Image tips. The sessions lasts 3- 4 days/each day 3 Hours. Costs 2300 Euro ( without Shopping 1950 Euro) plus Tax.
Colour Coaching
A detailed Colour coaching is the foundation of style coaching. It includes color combinations, make-up and hair color suggestions, incl. photos and your colour chart. The session takes 3 hours. Costs 650 Euro plus Tax
SOS-Shopping
Spontaneous emergency assistance for all questions related to clothing within 48hours.
Consultation/shopping/internet research: Individual price
Girlfriend Special- Colour for 2
2 x Colour Styling - 2 x Wow! Have Fun with Drinks & Snacks. A fabulous one time experience! The session takes 5 hours.  Girlfriend Special 1100 Euro 
Long- Term Accompaniment
I would like to accompany you to consolidate your style. Weekly shoppinglinks and support via WhatsApp -  a constant exchange. Meeting after 3 months.  Package Price 3/6 months - 500/900 Euro